Understanding the Importance of Mold Remediation in Albuquerque
2/2/2017 (Permalink)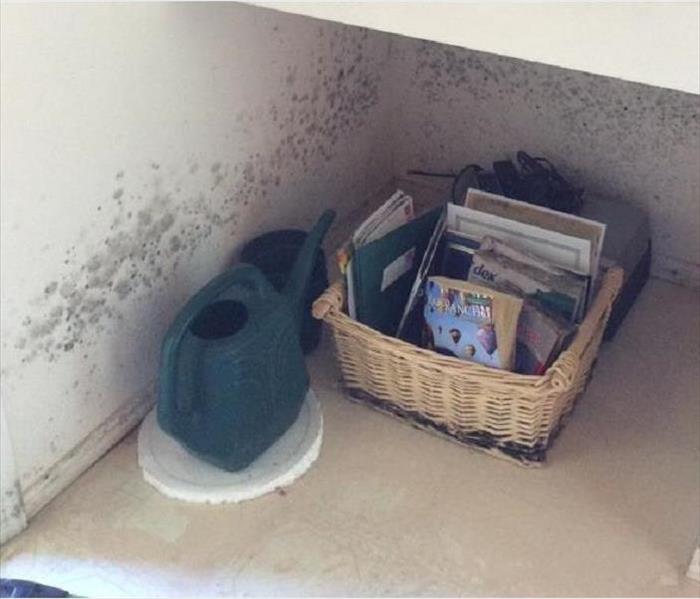 This Albuquerque home required Mold Remediation after a water leak went undetected for several days.
Mold is one of the most difficult problems that homeowners have to face. It can do a large amount of damage without being seen directly. Mold grows in moist and damp environments. It can appear in attics, basements, bathrooms and even inside of walls, carpets, and appliances. The mold weakens whatever it is growing on. It can destroy drywall, wooden beams and other structural components in your house. An added danger is that mold releases spores into the air. These spores can trigger breathing problems or can make existing respiratory issues much worse. Some types of mold release highly toxic spores. The only way to prevent Albuquerque mold damage and health problems is remediation.
What Mold Remediation Means
Remediation is the name of the process used to rid your home of dangerous mold. It is important to realize that mold is a pervasive problem that usually extends far beyond just the patches that you can see. Remediation is more than just spraying surfaces with bleach. It is an entire series of steps designed to isolate the source of the problem, address any Albuquerque mold damage and remove the mold safely from your home. Special processes need to be used when performing remediation to ensure that all of the mold is removed without contaminating other parts of the house. Your home will be completely free from the mold after a successful remediation.
Professionals Mold Remediation Services
Mold remediation must be performed by professional services like SERVPRO of South Albuquerque, who have the training, equipment and experience to deal with any situation effectively. Remediation services have testing devices to locate mold in your home. They will seek out potential sources of moisture to remove the cause of the mold growth. The professionals will do everything possible to get rid of the mold. This includes cutting out sections of your walls or removing saturated carpets. They can often repair the Albuquerque mold damage so that your home looks like new. If you suspect there is mold in your home, then call professional remediation services to remove it.
Preventing Mold Growth
You can do a few things to reduce the chance of Albuquerque mold damage and growth in your home. The first step is to inspect regularly your home for leaks or areas of excessive moisture. Repair leaks right away. You should also ensure that there is good ventilation throughout the house to prevent spores and moisture from collecting in rooms. A final step is to use a dehumidifier if nothing else seems to work. Have the number of a good mold remediation company on hand and call whenever you detect problems.
Having a company that can coordinate the whole process from start to finish makes your life easier, and gets you back in your home faster. "Like it never even happened."
Have Questions? Call Us Today (505) 345-4700